Meet Caroline Koczan - Art-Workshops4peace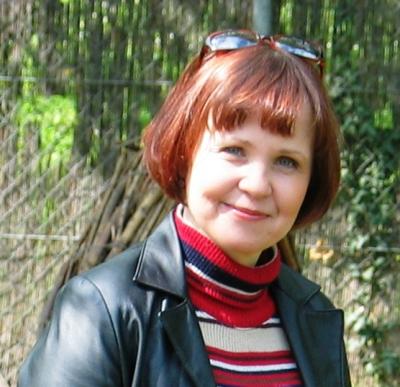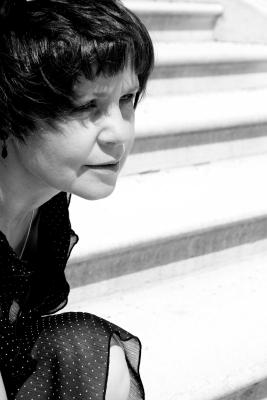 Hi everybody! My name is Caroline Koczan, I live in Vienna and I'm going to experience the peace camp for the second time. I'm very curious to meet you and I will be very happy to spend a splendid time with you! I'm an actress and singer but in addition to that I'm an educator for leisure activities. My interests are creativity, arts, music, theatre, dance and all kind of activities! ;-) My special interest in the Middle East is due to many friendships and my involvement with this topic for many years. I have Israeli friends as well as Palestinian friends and both are extremely precious for me. My special interest in this case is how to communicate in a respectful and esteeming way, without blaming and hurting each other, starting to respect the experiences and feelings of each other. At the peace camp I'm part of the art4peace team, together with AnnPhie and Lukas. I would love to invite you working with me on your special things that you ought to bring with you, little memories of your home, your family, photographs etc. We'll do some kind of theatre improvisations and maybe we'll find some scenes, based on your objects. And I'll be here for you to entertain you with all kind of games and doing warm ups in the morning. In between I'm here for you when you need someone to talk to or to listen to you. I'm looking forward getting to know you soon!
0 comments | Comment
Meet Lee Dangur, Jewish-Israeli delegation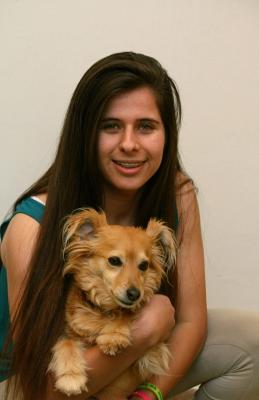 My name is Lee Dangur and I'm 14 years old. I live in Nofit, which is a small village next to Haifa, Israel. My interests are taking part in the Israeli scouts movement (we scout and navigate outdoors),riding horses and playing the guitar, piano, ukulele and bass. I enjoy singing too. In the last four years I've been vegan. I also work at a farm at the kibbutz which is located next to my school and I enjoy taking care of all the animals there. I Iove baking, and I always try new recipes but keep making old ones. I also love arts, especially sculpting. I hope to get to know new cultures and meet some of the coolest people that are going to the peace camp this year. I am excited to be part of the Peace Camp because I think it's a great opportunity to meet new people with different opinions and cultures.
SEE YOU THERE!!!
Lee.
0 comments | Comment
Meet Geffen Tzaban, Jewish-Israeli delegation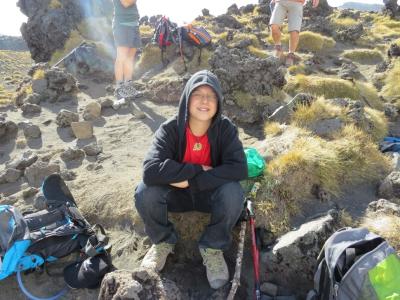 Hi! My name is Geffen and I'm 15 years old. I live in a small community in western Galilee' in the north of Israel. I go to school, like the rest of my delegation, at "Carmel Zvulun" regional high school. My main interest is music- I play the piano, learn music theory, and I used to write a music blog on tumblr. Some of my other hobbies and interests include science fiction (books, movies, etc.), and cooking. I am a social person and enjoy meeting new people, and I also like learning new things very much. The highest value, in my opinion, is non-violence. I want to go to peace camp this year to meet the cool people that are coming and hopefully hear some new opinions. See you there!
0 comments | Comment
Meet Mei Fried, Jewish-Israeli delegation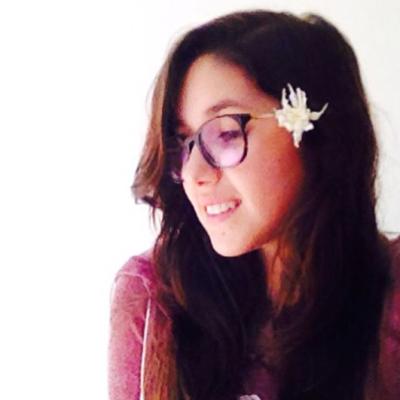 My name is Mei Fried, I'm 14 years old and I live in a small village in Israel,
I have 1 sister and 1 brother that I love very much. I like to travel in the world, and to dance and dance three times a week. My favorite style is classical ballet, but I enjoy modern dance as well. I take part in the Israeli Scouts. I also like to paint and do quite a lot of sports. Some people think that I am too busy, but I like to do all of these things and don't want to give up on any of them.
I am looking forward to meeting all of you at Peacecamp 2015.
0 comments | Comment
Meet Ori Erez, Jewish-Israeli delegation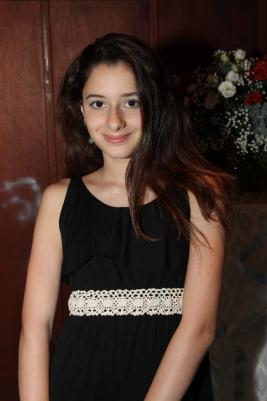 Hi, my name is Ori Erez. I live in a town named Tivon. I'm 15 years old and I'm a student in the 9th grade. I have a 10 year - old sister and 3 cats that the whole family loves playing with.
In my free time I like to go on trips around Israel with my family and friends. I love listening to almost all kinds of music and also enjoy singing and performing whenever I get the chance. I love going to the movies and enjoy comedies the most.
I'm very curious and love learning new things and meeting new people. I'm very excited to be at the peace camp and can't wait till it starts.
0 comments | Comment